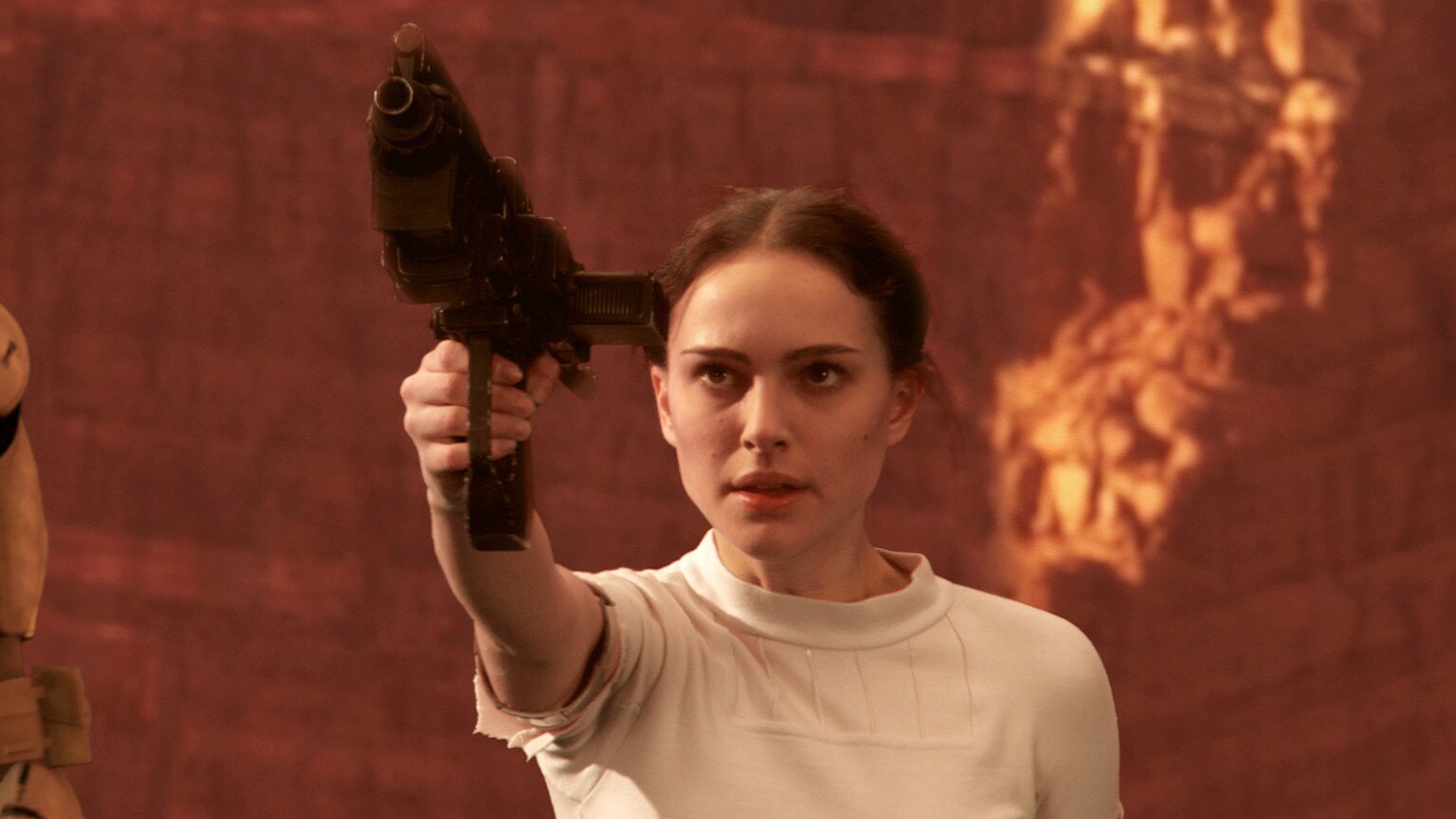 Padmé Amidala
Padmé Amidala is a human from the planet Naboo and serves as a prominent political figure in the Galactic Senate.
Born into a wealthy and influential family, Amidala began her political career at a young age. She was elected Queen of Naboo at the age of 14 and quickly became known for her leadership and diplomatic skills. Amidala played a key role in the defeat of the Trade Federation during the Invasion of Naboo, and was subsequently elected as the planet's senator in the Galactic Senate.
As a senator, Amidala was a vocal opponent of the Galactic Empire and fought tirelessly to protect the rights of her constituents. She formed a close friendship with Jedi Knight Anakin Skywalker, and the two eventually fell in love and married in secret. Amidala became pregnant with their children, but tragedy struck when Skywalker was seduced by the dark side of the Force and became the Sith Lord Darth Vader.
Amidala's death was shrouded in mystery. She died shortly after giving birth to twins, Luke and Leia, and it was widely believed that she died of a broken heart. However, it was later revealed that she had been killed by Vader, who had been manipulated by the Sith Lord Emperor Palpatine.
Amidala was known for her strength, courage, and determination, and her legacy continued to inspire generations of rebels and freedom fighters. Her story was told in countless holofilms and books, and she was remembered as one of the most important figures in the fight against the Empire.